Our Program
OUR MISSION IS TO MAKE WATER SPORTS ACCESSIBLE TO ALL KIDS
---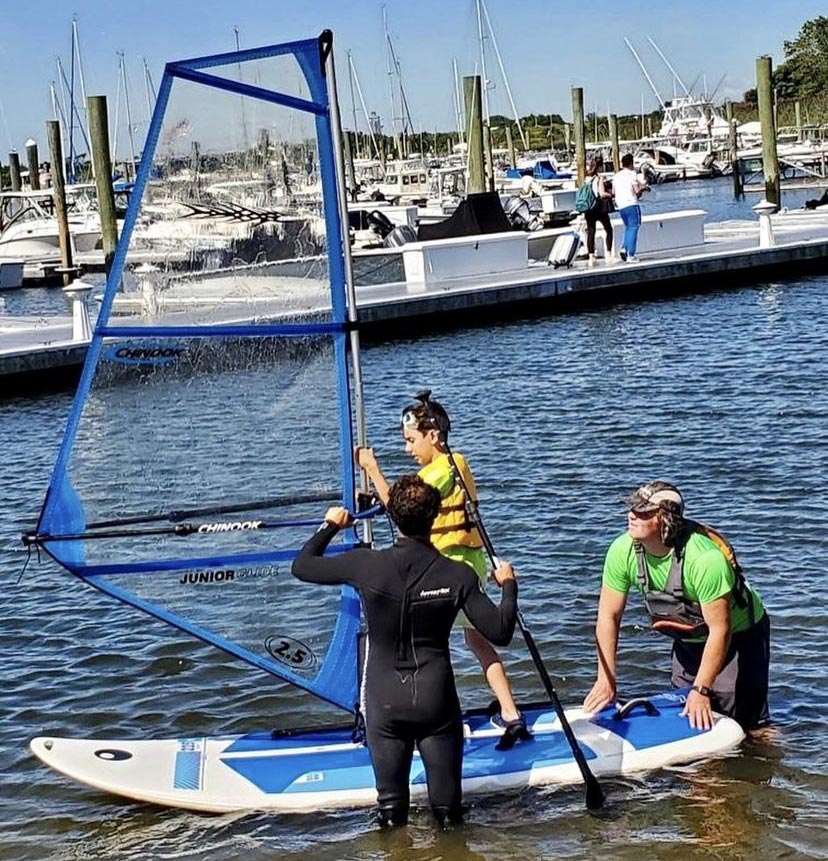 Our program was designed to help campers learn cool new water sports skills, build confidence, take on healthy challenges and develop life long friendships. We offer a strict structured program that was specifically designed to NYC 's local waters and weather conditions. Giving campers the best opportunity for safe progressive learning.
Camp is an integral part of child's growth and will make a difference in the lives of many campers. Our staff of Difference Makers, is dedicated to modeling behaviors of tolerance, cooperation, good sportsmanship, team work, stewardship, spirituality and good positive energy for camp life.
This good positive energy permeates through out camp, and what makes Camp Maritime such a special and wonderful place to call home, not to mention, all the amazing water sports.
Your child will experience 7 – 11 carefully curated sports activities per week. Every day will be a new adventure, sometimes 2-3 activities per day. We promise this will be the best & most exciting summer ever.
Please refer to the FAQ section for additional information.
---
CURRICULUM
All activities start at 4 to 1 camper to counselor ratio but that is merely a starting point. Every activity requires each camper gets at least 20-30 minutes of one on one time with their instructors.
By fostering an environment that promotes self discovery and growth our campers will not only have an amazing experience but learn actual skills that will help them through out their lives.
DURING THE 9-10 WEEK PROGRAM CAMPERS WILL BE LEARNING THE FOLLOWING SKILLS:
Understanding water sports
Maneuvering skills
Balance & Form
Marine Biology
SAFETY
TIDES
WAVES
WEATHER CONDITIONS
TRIP PLANNING
FIRST AID
CPR
Terminology
MAINTENANCE
RADAR
sports etiquette
ACCESSING RISK
---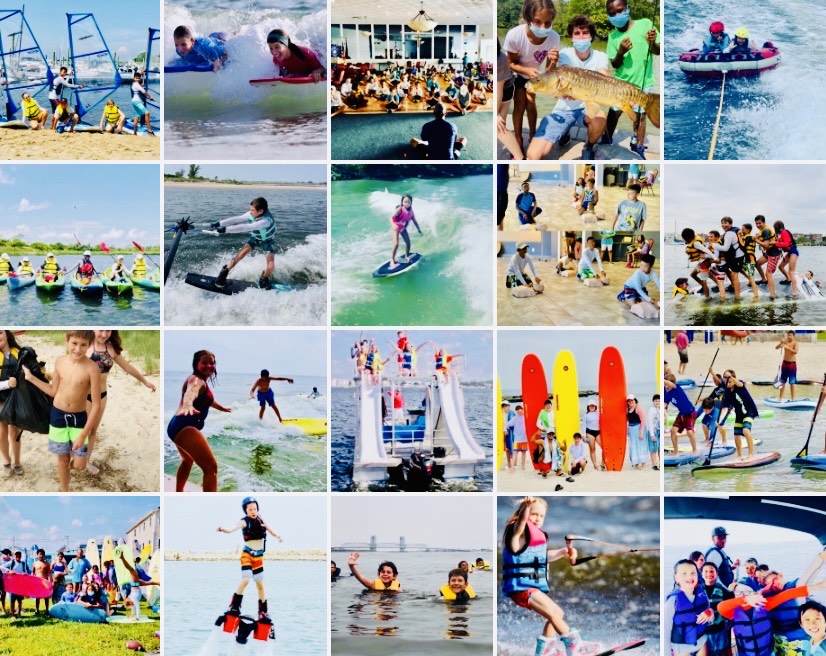 ---
TYPICAL DAY
---
9:10 – 9:30
RIG & SAIL
This is what camp is all about! Campers split into a group of 15 or less, grab their life jackets, and head to their boat with a counselor. Everyone helps prepare their boat, cast off lines and head out onto the water to practice a new skill, play a game, or just relax and explore.
9:30 – 12:30
WATERFRONT ACTIVITIES
12:30 – 1:00
LUNCH  (We only serve fruit as snacks and water all all day. We recommend you bring your own lunch)
1:00 – 3:30
WATERFRONT ACTIVITIES